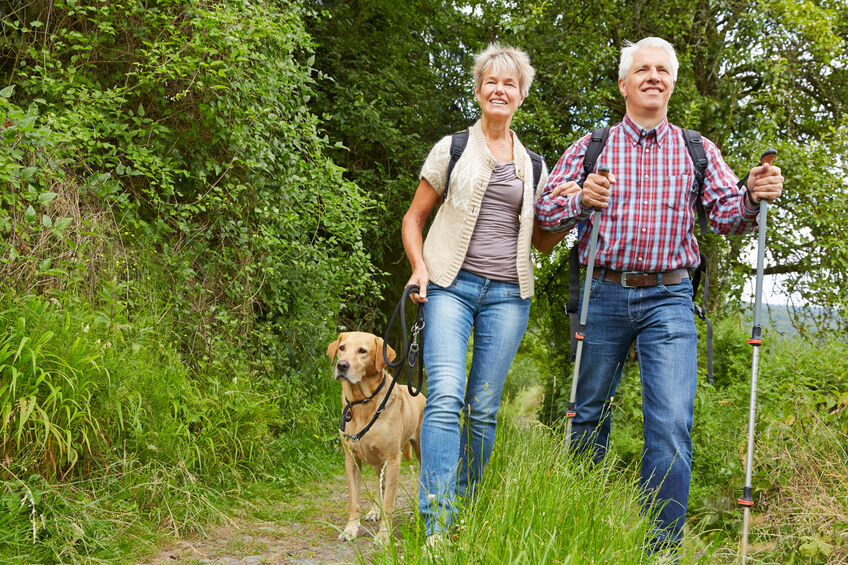 Not only is hiking great exercise for you and your dog, but it's a special way to bond with your pet while enjoying nature together! However, it is important to ensure your pup is prepared for their long, tiresome journey. Do you have all the necessary equipment your dog will need? Have you learned hiking etiquette? You might also want to brush up on some dog training skills.
Before you hit the trail with your dog, here are a few tips to remember!
Understand Hiking Etiquette
You can't assume your dog is welcome to hike everywhere you can. Thankfully, many National Parks allow dogs, but some have restrictions about canines on the trails. Always check if your dog is allowed to accompany you before you set out on a hike. If not, you might encounter a stiff fine and annoyance from fellow hikers. Banning dogs from parks may seem arbitrary, but remember that your dog can impact the environment by putting wild animals at risk and invading delicate ecosystems.
Have All Necessary Hiking Equipment
You should come prepared with appropriate dog hiking gear for a truly enjoyable hike. Some suggested items to bring with you include:
Poop bags
A water supply and a portable drinking bowl
Dog treats/snacks
Pet-safe insect repellent
A collar with ID tags and a leash
Dog booties for hiking in rough terrain
Ensure Your Dog Is Healthy Enough to Hike
Not all dogs make suitable hiking companions when you consider factors like breed, size, personality, and age. Hiking is a strenuous activity, and dogs that can't handle rigorous activity should not participate. Steep and uneven terrain can be difficult and dangerous for some pets to navigate. Use good judgment and don't bring pets along that aren't fit for hiking to avoid injury or exhaustion.
If you decide your dog is fit to be your hiking partner, keep them safe from fleas and ticks while they make their way through heavily wooded areas and long grassy patches. Check your dog thoroughly after a hike with a tick key to ensure they are safe from tick-borne diseases (be sure to check yourself as well).
At Lankas Labs, we are proud to be one of Kansas's leading Pointing Lab Breeders. Our Labradors make great hiking and hunting dogs that can withstand rough and unpredictable terrain.
Contact us at (785)626-9313 or browse our website to learn more about the Labrador breed and view our upcoming litters!