Black Labrador Retriever Breeder
When most people think of a Labrador, they think of the classic, reliable black lab. Smart, athletic, trainable and always willing to please, the traditional black lab is still a favored breed among both families and hunters. While all labs exhibit similar personalities, appearances and abilities, some people prefer black labs just because they like the color. A black lab may also appear more intimidating than a yellow, brown or white lab, and you may prefer this color for extra protection. Whatever your reasons, you will find healthy, strong, well-trained black lab puppies for sale at Lankas Labs, an experienced pointing black lab puppy breeder.
Don't go to just any breeder to find a great pointer. Find your puppy at one of the best pointing black lab puppy breeders in the region. Take a look at our black lab puppies for sale online now and find your new hunting buddy or call Lankas Labs today at 785-626-9313 to learn more.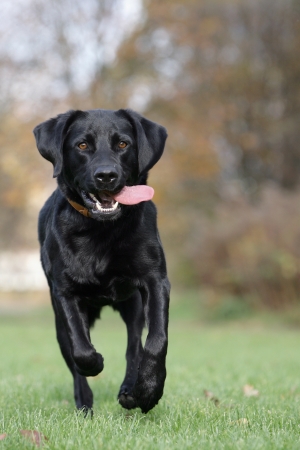 Black Labrador Retriever Dog & Puppy Training
We train and care for each of our dogs and our puppies individually, giving them attention and care to ensure they grow up to become great pointers and loyal family pets. Adult dogs are more difficult to train than puppies no matter what you are teaching them, and that is why we start our pointing training early. Our puppies for sale start to receive pointing training as early as five weeks old, meaning they learn these skills as part of their development, making them abilities they can retain for their entire lives.
As a pointing black lab puppy breeder, we know how to hone the natural pointing and retrieving instincts of this breed, delivering an excellent hunting partner. Lankas Labs is proud to produce and train some of the best pointing black lab puppies around, and you'll find they are just as loving and personable as members of the family as they are successful and capable in the field.
Pointing Black Labs For Hunting Gallery