Silver Labrador Retrievers Breeder
The silver coloring is a rare shade for Labrador retrievers, and even rarer in labs bred with hunting skills. Lankas Labs is an experienced pointing silver lab puppy breeder and one of the only breeders providing this unique color for gundogs. We carefully select all of our dogs to ensure all of our puppies for sale not only exhibit these distinctive beautiful colors and shiny coats, but also have trainable attitudes, great pointing skills and loyal, loving personalities.
Breeding an exceptional hunting dog doesn't happen by chance; it takes great care, training and experience. We work with all of our puppies individually and use time-honored techniques to raise happy, healthy and capable pointers. Our dedication and care is what has made us a preferred pointing silver lab puppy breeder for hunting dogs and pets for a quarter century.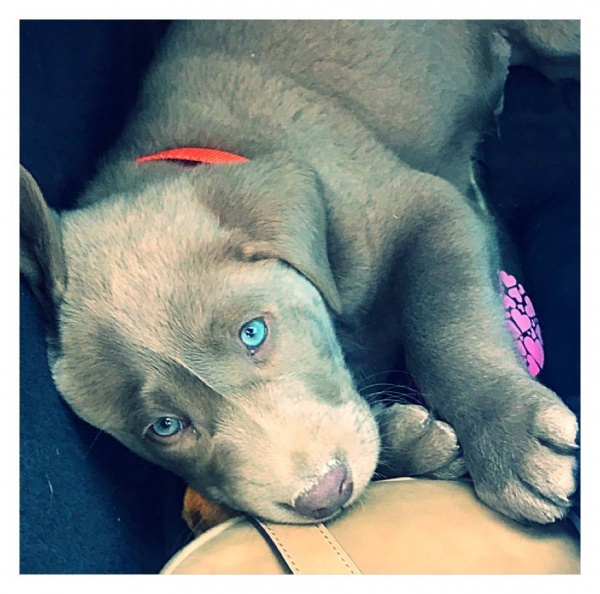 About Silver Labrador Retriever Dogs & Puppies
Silver labs are quite unique. While the coloring of most labs varies between shades of yellow, brown and black, silver labs are actually more of a light gray. This remarkable color actually comes from a diluted chocolate gene. Instead of exhibiting the rich, dark brown of a chocolate lab, silver labs showcase a mix of brownish-black fur that gives them their namesake color. Like most lab pups, silver labs may have darker markings around the ears and face that show off some of their heritage color.
Our silver labs are prized for their ability to blend into their surroundings, however color plays a relatively small role in the success of the pointer. The biggest factors in raising a successful family and hunting dog relates to their training and breeding. With our focus on exposing pups to basic training early on and a dedication to careful breeding to create the healthiest dogs possible, you can trust that a pointing lab puppy for sale from Lankas Labs will be an excellent addition to your family and your hunts.
To add a silver lab to your hunting party and your family, contact one of leading pointing silver lab puppy breeders in Kansas. Take a look at our silver lab puppies for sale online now or call Lankas Labs at 785 626-9313 for more information on these unique, beautiful dogs.
Pointing Silver Labs For Hunting Gallery