Ivory Colored Labrador Retrievers Breeder
Lankas Labs offers Labrador retriever puppies for sale in a full range of different colors. Whether you prefer a certain color puppy for hunting purposes, breeding or because you simply prefer that color, we can help you find the perfect lab.
As a pointing ivory lab puppy breeder, we give our ivory labs the same care and training that we give all our pointing labs. We carefully select the attributes of each dog we breed to ensure that our puppies are strong, healthy and free of genetic defects. We also have a strong emphasis on delivering dogs that are highly trainable and well socialized, which helps them to not only become great gundogs, but also to join your family as amazing companions. As pointing ivory lab puppy breeders, we look for all of these traits, so all of our puppies for sale exceed expectations.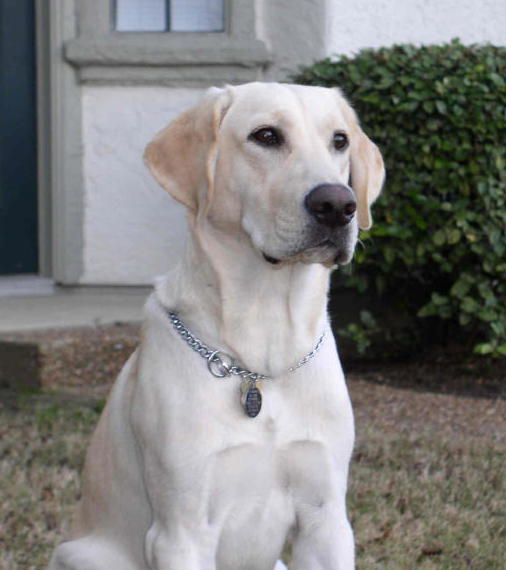 About Ivory Labrador Retriever Dogs & Puppies
Like most color variants in the Labrador, the ivory color is actually a variation of the traditional retriever breeds. The ivory lab is actually considered part of the yellow lab (or golden retriever) family. While the fox red is a dark yellow, ivory is the opposite – a dog with a very light yellow coat. Most commonly, the yellow features of the dog will be apparent in coloring around the ears and face of the dog.
While many people believe ivory labs don't blend in well to their surroundings, their lighter coloring will blend in much better with snow and dried reeds than their darker counterparts. In spite of this, it's also important to remember that coloring is only one feature of a dog, and not nearly as important as training and breeding when you are looking for a great pointer. At Lankas Labs, we begin teaching our puppies basic pointing skills early so they develop the foundational skills they will need as they grow older. Our ivory puppies for sale will be just as successful as any other color Labrador when it comes to pointing, retrieving and other skills. Many people also prefer the ivory lab because of its adorable, iconic looks.
If you're looking to add an ivory lab puppy to your family, find the perfect pup at Lankas Labs. Call us today at 785-626-9313 to learn more about our available ivory lab puppies for sale.
Pointing Ivory Labs For Hunting Gallery