Fox-Red Labrador Retriever Breeder
Lankas Labs raises a wide variety of types and colors of pointing labs. Labs come in a number of different colors, and each of these colors offer different benefits – both aesthetically and even when hunting in the field. As a leading breeder of pointing fox red lab puppies, we know that fox red labs are just as trainable and well-tempered as other colors.
While families or individuals may prefer certain colors for a variety of reasons, breeding and training are the two most important factors influencing your dog's pointing skill. The fox red pointing lab puppies for sale at Lankas Labs start their training between five and seven weeks of age, and we continue to work with them during these early stages of life, helping them quickly learn skills they can use throughout their life. We also work to make sure our dogs are well socializes from a young age, ensuring that they will also be valued and friendly members of the family.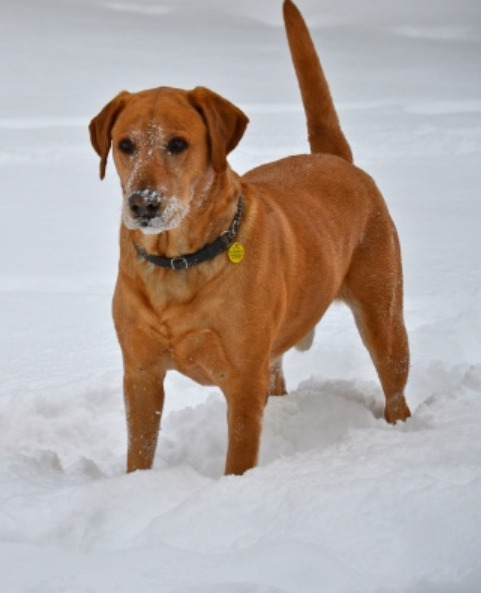 About Fox-Red Labrador Retriever Dogs & Puppies
The fox red lab is actually a variant of the yellow lab, except the coloring is much darker. This color – in between a yellow, orange and gold shade – allows them to blend in exceptionally well with fall leaves and underbrush in the autumn. They will also blend in well with trees and the vegetation around lakes and ponds, making them ideal pointing dogs for hunting excursions in the forest or around water.
All labs are known for their trainability and their versatility. This is why labs are among the most common breeds used as service dogs today, but their adaptable attitude and intelligence is the reason why they have been trusted as pointing, flushing and retrieving gundogs for generations. As a pointing fox red lab puppy breeder, we work to bring out the best features of the breed's natural hunting and pointing instincts to offer these great gundogs. Best of all, labs of all colors are also friendly, loving and loyal pets and companions.
To get a great fox red hunting lab, turn to trusted breeders here at Lankas Labs. Take a look at our fox red puppies for sale online now or call us at 785-626-9313 to find a great pointer and companion today.
Pointing Fox Red Labs For Hunting Gallery