Deposit Requirements for our Lab Puppies
Lankas Labs requires a deposit of $250 for all of our Pointing Lab puppies, payable by check and sent to:
Lankas Labs
15259 Rd 19
Atwood, KS 67730
Deposits are only refundable in the event that one of the following conditions have been met or have occurred:
We are notified prior to the whelping date
Your chosen color or sex is not available
Over three months have passed without a litter being born
Litter is under 2 weeks of age
If you wish to pay by credit card, we have a PayPal account payable to lankaslabs@hotmail.com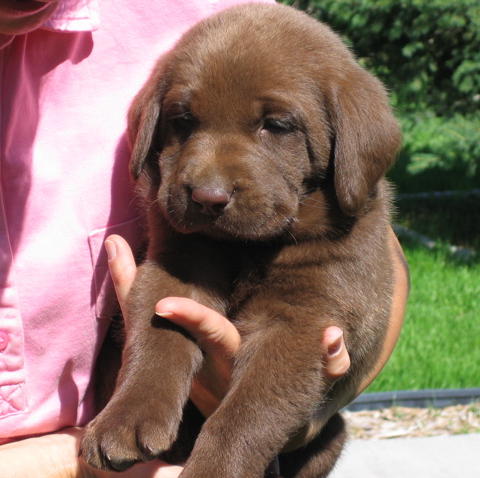 Pointing Lab Puppy Prices
Prices for our Pointing Lab puppies generally range from $1250 to $1750 per dog, depending on the dogs color. For the latest pricing, gender and color availability, be sure to check back regularly for updated pricing information as well as pictures of our new puppies.
Prices for 8 week old Pointing Labradors include dewclaws removed, a worming and their 1st series of shots.
(Current Prices As Of January 1, 2023)

KS Pointing Lab Breeders
At Lankas Labs, we are proud to offer a variety of Pointing Labs including white and chocolate labradors for sale from Kansas. Aside from white and chocolate, we are also proud to breed:
Pointing Labs are very docile animals, but most definitely know how to switch into hunting or retrieving mode without hesitation. Some owners prefer to own Pointing Labradors that blend in with the great outdoors if their primary purpose will be for hunting, while owners looking for a companion or family dog may prefer colors that come off as more friendly.
For 31 years, Lankas Labs has been proud to be one of the leading Pointing Lab Breeders in KS. Some of our past pups are featured on our testimonials page with kind words shared from their owners. We have never had any shipping issues to date and our dogs are known to be healthy and easily trained. When it comes to picking out the perfect pup for your family or hunting needs, our family of Kansas Pointing Lab Breeders can help you decide without taking an expensive trip to our land. We are confident that in speaking to you about your pup desires, we can help choose the perfect match for you.
AKC Papers and Shot Records Included!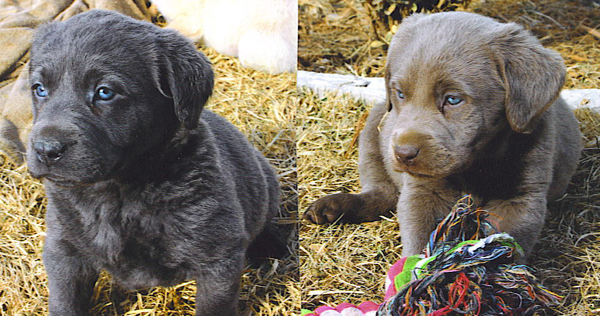 All of our KS Pointing Labs will be vet checked before they leave us, and all will be delivered or picked up with their A.K.C. papers and shot records. At Lankas Labs we are pleased to offer our customers the option of choosing the gender and color when making their selection. While some breeders may operate strictly as white pointing labrador breeders or as chocolate Pointing Labrador Breeders, Lankas Labs strives to offer the entire spectrum of the Lab's beautifully-colored coats as listed above.