Chocolate Labrador Retriever Breeder
At Lankas Labs, we work to start training with each of our puppies at a young age so they can become familiar with pointing techniques right away. This helps to mold these pups into exceptional, lifelong gun dogs as well as family companions. Our early training techniques and terrific breeding selections help to make Lankas Labs the preferred pointing chocolate lab puppy breeder in Kansas.
Our chocolate lab puppies for sale are often preferred for hunting waterfowl because people believe they more easily blend into the natural environments of waterfowl. While color can help, skill and ability to train is much more important. A dog's color plays no role in its personality, trainability, loyalty, discipline and other factors that make a great hunting dog and companion. Breeding and training are the most decisive factors when it comes to pointing and hunting dogs, and that's a leading focus for us at Lankas Labs.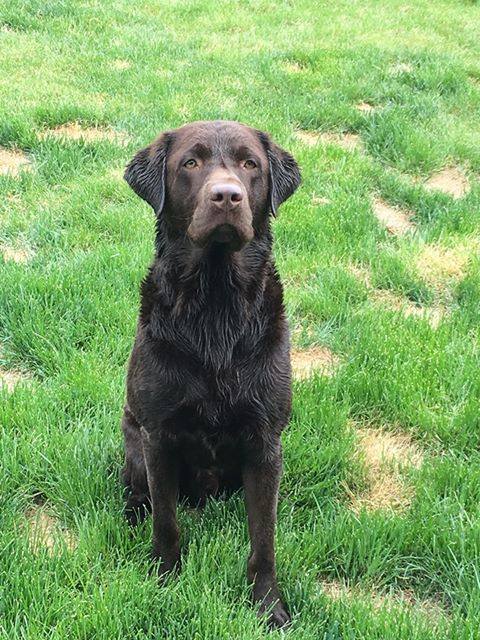 Chocolate Labrador Retriever Dog & Puppy Training
Our chocolate labs start with the same early training regimen that all of our labs undergo, so these impressionable, trainable puppies begin learning pointing skills right away. Labs have a natural instinct to point, hunt, flush and retrieve, and age-appropriate training will make these natural instincts shine. While they are exceptional gundogs, you'll find that our puppies for sale are well adapted to being social, loyal companions and you'll find them to be well-loved members of your family.
To get a great hunting partner and member of your family, choose Lankas Labs as an experienced pointing chocolate lab puppy breeder. Take a look at our puppies for sale online or call Lankas Labs today at 785-626-9313 to learn more.
Pointing Chocolate Labs For Hunting Gallery