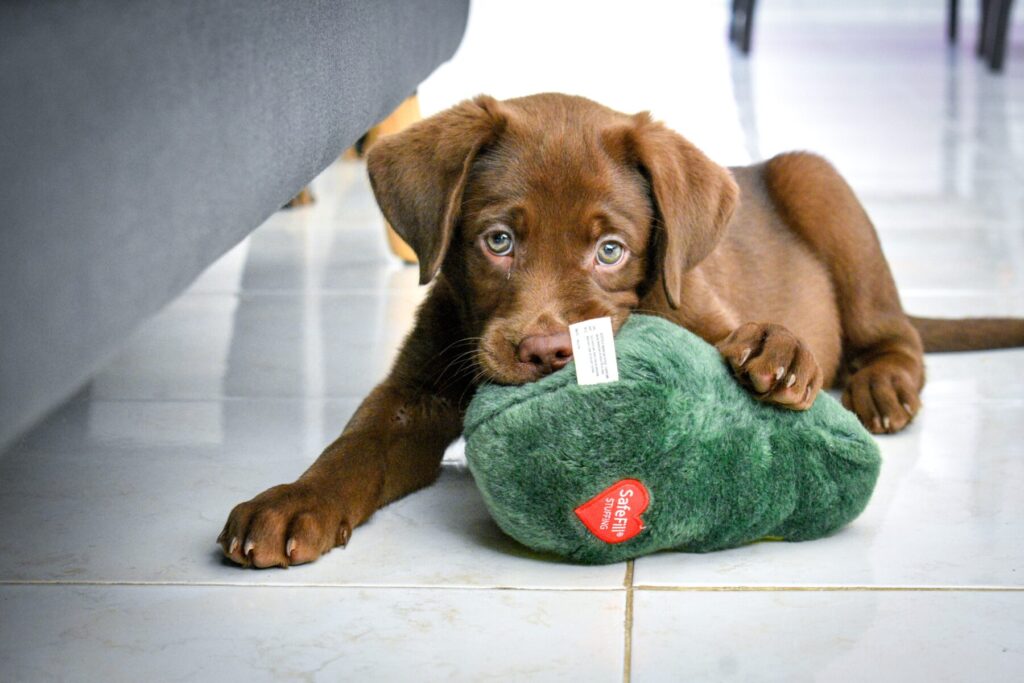 At Lankas Labs, we know how exciting it can be to bring home a new puppy for the very first time. It is just the start of a great journey with your new best friend. However, it is important to understand that bringing home a Pointing Labrador puppy is something you need to prepare for.
Here are a few tips to help you pet-proof your home for the arrival of your new puppy!
Choose Pet-Friendly Upholstery
Wear and tear on your furniture when you have a pet is inevitable. So, selecting durable, stain-proof fabric can be a game-changer whenever you're in the market for new furniture. Distressed leather can repel odors and is easy to clean. Other tightly woven fabrics, such as microfiber, are also great for pets. On the other hand, Suede and silk are easy to damage and stain, so they're not the best options for pet owners.
Keep Medicines and Toxic Chemicals Out of Reach
Childproof medicine bottles and pill organizers are not necessarily pet-proof. It might seem natural to keep your pills on the counter, a table, or a nightstand, but ingestion of vitamins, over-the-counter pills, and prescription drugs can be fatal to your pup.
Store all cleaning products, chemicals, and insecticides in a secure cabinet or a room your pet cannot access.
Hide All Exposed Cords and Wires
Don't expect your puppy or dog to know that cords and wires aren't toys. Your pup could electrocute themselves from a power cord or choke themselves from a hanging blind cord. You can buy special protectors for cords that are too easily accessible, but it might be good to put away your favorite lamp until your dog is done teething and understands the house rules.
Make sure you supply your dog with plenty of dog chew toys, so they are less likely to be tempted to chew on household items.
At Lankas Labs, we know the amount of joy a new puppy can bring is worth the tedious preparation. We are proud to have given homes to Pointer Labrador puppies in all fifty states, Canada, and Mexico.
Call us today at (785)626-9313, or check out our Up-N-Coming Litters page for puppy updates!