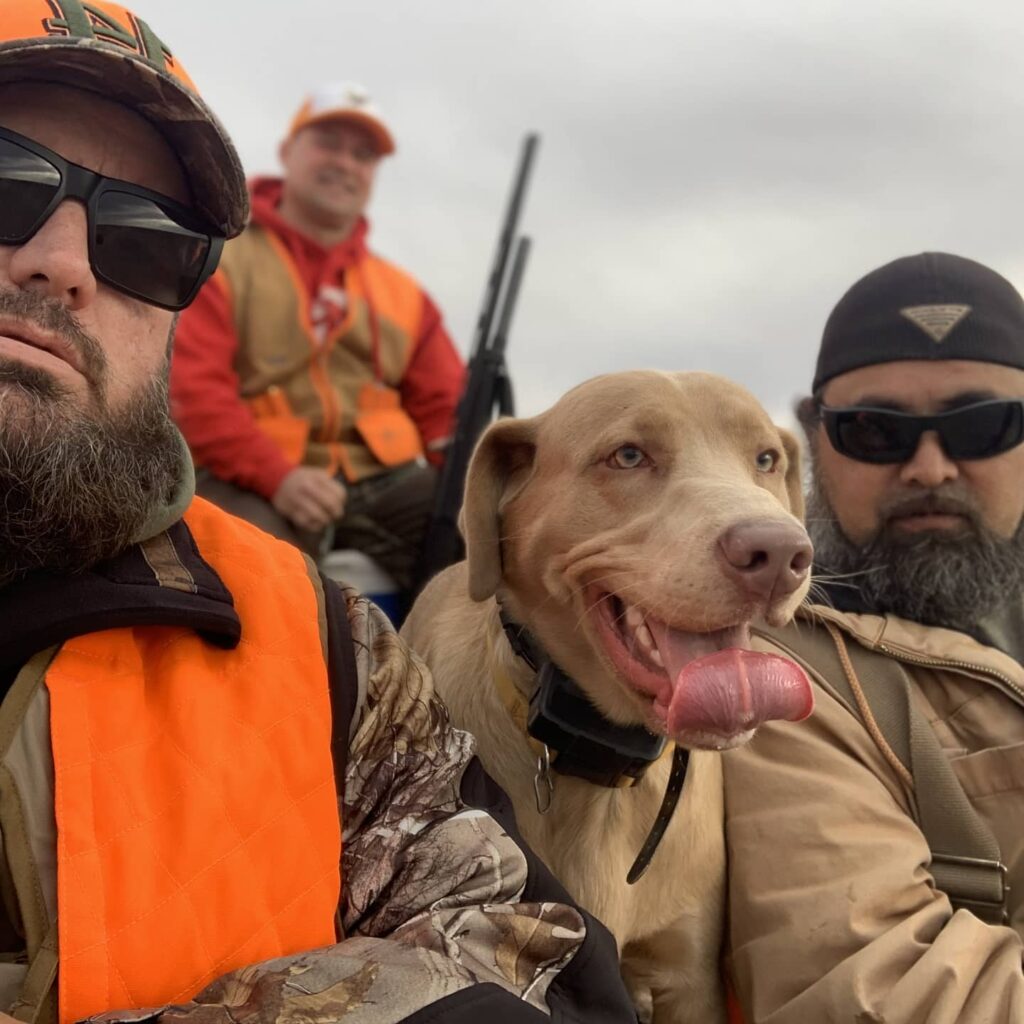 As summer comes to an end, the fall season brings many things to look forward to, including gorgeous leaves, pumpkin spice, cozy bonfires, and hunting season.
If you're an experienced hunter, you've established your routine for getting back into the groove of the hunt, but if you head out to the field every year with a four-legged partner, you can't forget to prepare them for a new season too!
Here are a few tips to ensure your hunting dog is on top of their game this fall so that you can make this your best season yet.
Start Exercising Early
In the same way you can't take a few months off from shooting and expect your aim to be as good as it was before, you can't expect your dog to go from a relaxed house pet to an unstoppable hunting dog in just a few days! Your dog must be in ideal hunting shape by approximately 6-8 weeks before the season begins. If your pup has been spending their summer on the couch in the air conditioning, you need to reacclimate them to the physical demands of the hunt.
Brush Up on Commands
When hunting season approaches, it's important to start practicing drills daily with your dog. Start by polishing up on essential commands. Put them on lead and practice different walking speeds, turning, and obeying sit, stay, come, and your release command. Refresh their hunting skills even further by practicing with decoys. Once you've remastered the basics, spend some time working with the sit whistle, lining, and marking too.
Check Their Health
Before you bring your dog out to the field, you want to ensure they're fit for hunting. Your dog's health should always be your top priority, especially during hunting this season! Take them in for a vet checkup and get them up to date on their vaccines. Don't forget to start a flea and tick prevention regimen early, so your pup is good to go for opening day.
Prepare Their Gear
Double-check that you have everything you need to properly equip your dog for a hunt before the season begins. Ensure you have an orange vest, reflective breakaway collar, portable water dish, and anything else your dog might need. Check that your equipment is in good condition, and if your dog isn't microchipped, you might also want to consider that as an extra precaution.
If you don't already have a hunting buddy and want to add one this year, Lankas Labs is one of Kansas's leading Pointing Lab Breeders! Our pups learn early and are raised to love their work.
Contact us at (785)626-9313 to learn more about our training practices and inquire about the puppies we have for sale!