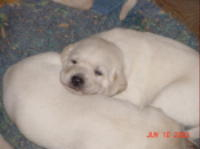 As we head into our 28th year of Raising Pointing Labs our son Tanner turned  8 Dec. 24th 2017, his older sister,  Paige Katherine turn 11 in June.  Her mother, Kim, and I got married March 18th, 2006.   We live on 13 acres of grass land for training along with a pond across the road for water training.   We are located in Atwood, Kansas  (North West Corner) about 15 miles from the Nebraska state line and about 60 miles from the Colorado State Line.   My father, Danny Lankas, was born and raised in Atwood, KS. He attended Kansas State University, where he played football, wrestled and did track. As of September 4th, 2004 he was inducted into the Kansas State Hall of Fame for football. My mother, Sally Womer, also attended K-State. After a couple of years in the NFL, they moved to Jacksonville, IL where he taught and coached football. In the early 70's they moved to El Dorado, KS where my mother taught and dad still taught and coached. My sister was born in 1973 and I in 1976. In 1979 we moved back to Atwood. My father coached Atwood to 3 state titles, which I played on 2 of them. I attended Fort Hays State University where I played football and majored in Mathematics. I moved back to Atwood and since 1998 to 2006 I helped my father coach football. After coaching in Atwood for over 20 years my father has decided to step down. Mom is retired from teaching at the grade school level, my wife is a speech Pathologist and is working mainly with the elderly and stroke victims. Our dogs and puppies have assisted her in her therapy with some of her patients. Growing up, all I thought about was hunting and sports. I always had a dog and always went hunting with dad. When I was 8 years old I had a Labrador retriever and I remember telling dad, If you ever had a lab that would point you would have the greatest dog in the World. About 17 years ago dad came across an ad for pointing labs and in disbelief he bought one. After owning one we decided that the pointing lab is the most versatile breed and that is what we have stuck with. Do to the demmand of people wanting our pups, we do help place puppies into those homes with dogs that have came from our dogs and our breed with our stud dogs. We have made prior arrangements with these people and we only follow through with the owners of these dogs if they meet the Lankas Labs qualification with health, hunting and temperament. We are not a puppy mill and that is why we have these other dogs (that come from Lankas Labs stock)that are personal owned and hunted.
History
LANKAS LABS has been raising pointing Labradors for over the last 19 years. Between my father and myself we have over 66 years of hunting experience, and in that time we have raised and hunted over: Brittanys, Chesapeake Bay Retrievers, Springer Spaniels, Weimaraners, German Shorthairs, German Wirehaired, English Pointers,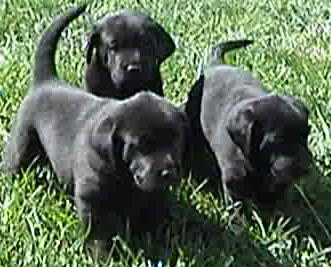 Irish Setters, and Labrador Retrievers. We have come to the conclusion that Pointing Labradors are the most versatile and all-around best breed. The pointing instinct allows them to be excellent upland game dogs; the retriever allows them to be excellent waterfowl dogs; and, most importantly, the Labrador allows them to be a very docile and excellent family/companion dog. Our Labs quarter extremely well and range out about 25 yards to 30yds. Over the years we have breed some of our original stock to some new blood and then kept pups out of them for our current breeding stock. Resulting in some great and intense hunters but yet wonderful companions and family pets. Is a LANKAS LAB for you? Not if you are going to lock it up and only get them out for bird season. But if you have room in your family for another member, than a LANKAS LAB is for you.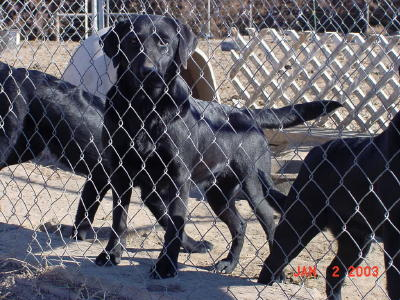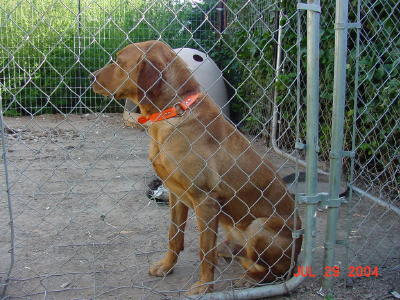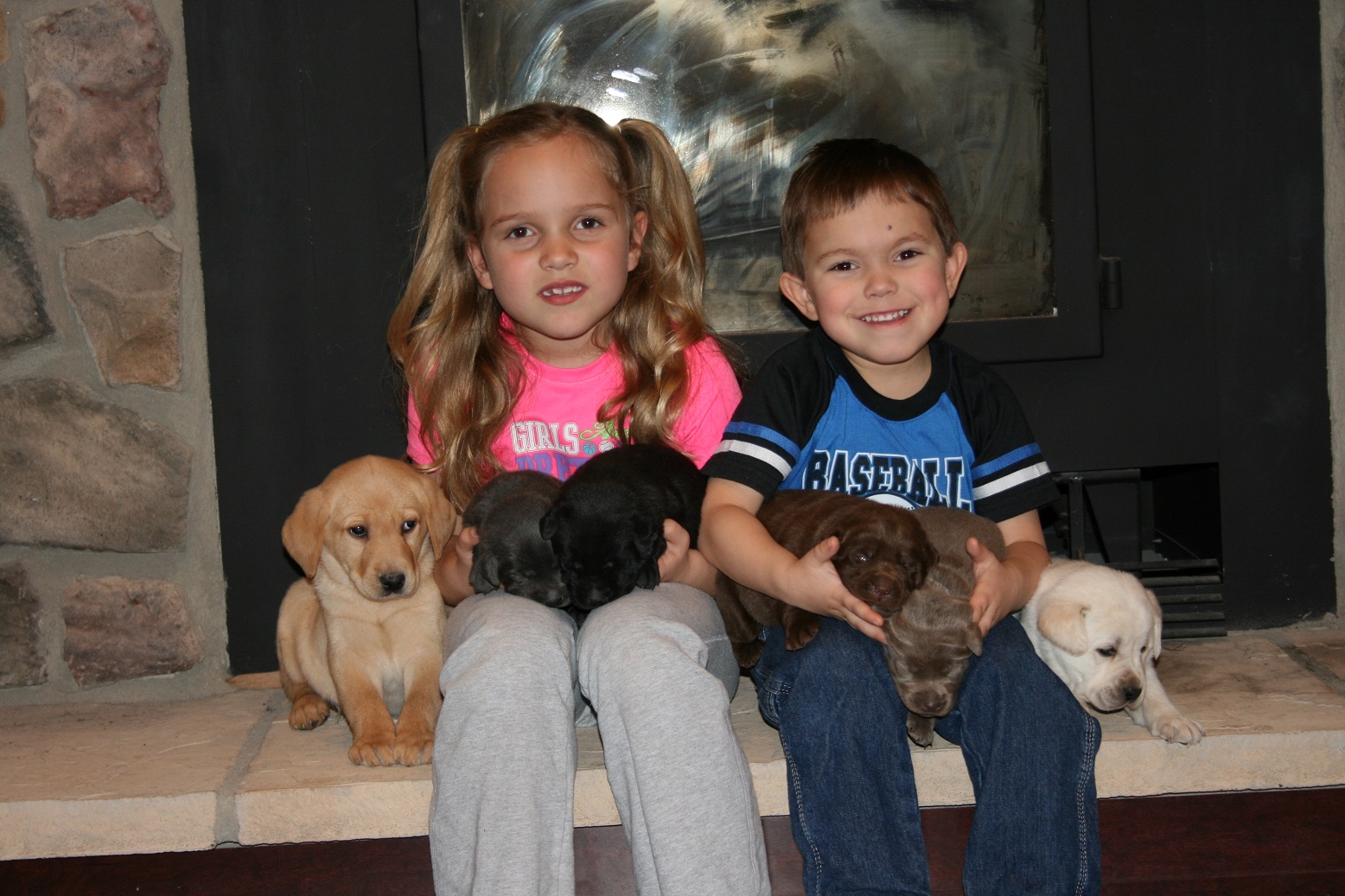 The History of Lankas Labs
For the past 25 years, Lankas Labs has been raising Pointing Labs. Combined with my father, together we have over 66 years of hunting experience using various breeds of hunting dogs. Some of the dogs we have raised, trained and hunted with in the past include: Brittanys, Chesapeake Bay Retrievers, English Pointers, German Shorthair, German Wirehair, Irish Setters, Labrador Retrievers, Springer Spaniels and Weimaraners.
After training and working with these different breeds, we have come to appreciate working with Labs. Hunting Labrador Training allows us to work with the best and most versatile dog breed. A naturally born pleaser with excellent instincts, Hunting Dog Training for Labs allows dogs to use their pointing instincts as well as their retrieving skills. Pointing is great for upland game hunting while retrieving is excellent for waterfowl hunting. When they are not working, our docile Labs make excellent family companions.
Over the years we have bred some of our original Labs with new stock and have kept some of the puppies. Those puppies have since grown and are used as our current breeding stock. This breeding program has allowed Lankas Labs to offer quality Hunting Labrador Training Services as well as being able to breed the future generations of Lankas Labs dedicated hunting and family companions.
Housing Your Lab
When not participating in Lab Hunting Training or on a hunt, our Labs quarter well. We keep our Labs at a range of 25 to 30 yards. While many people take advantage of our Hunting Dog Training Classes, some prefer to purchase one of our Labs. How do you know if a Lankas Lab is a good choice for you? If you are searching for a Pointing Lab that will only be welcomed during hunting season, this is not the place for you. However, if you are searching for a dedicated, lifetime companion that makes an excellent family dog, Lankas Labs has the perfect addition for your family.
Our Family
Lankas Labs is based in Atwood, located in the Northwest Corner of Kansas. My wife, Kim, and I live with our son and daughter on a beautiful piece of property, not too far away from the Nebraska and Colorado State Lines. Our property has 13 acres of grasslands as well as a pond, making the location an excellent training spot for both pointing and retrieving.
My father, Danny Lankas, has been very influential in my life. An excellent football player and coach, my dad and I would go on dog hunts as a child. When I was 8 years old, I remember having a Labrador Retriever and telling my dad, "If you ever had a Lab that would point, you would have the greatest dog in the world."  Approximately 25 years ago, my dad purchased a Pointing Lab, and since then, Labs have been our dog breed of choice.