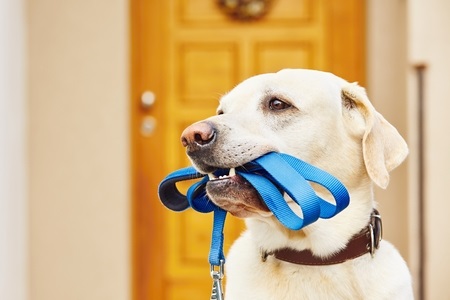 Although Labradors are an extremely smart breed with a ton of positive traits to offer, they do require a fair amount of training as all dogs do. Many labs will jump, chew, and scratch, which is typical puppy behavior that can be corrected with proper training.
Lankas Labs believes that adding a Labrador into your family will add fun to your family with the proper training in the place.
Consider a Modern Approach
Modern methods, which owners are being encouraged to consider, have developed training techniques that revolve around rewards as positive reinforcement for desirable behavior. These methods allow you to train your lab with simple steps and reasonable tactics. This type of training is set up to condition good behaviors into your lab. For example, instead of training our puppy not to jump reward him for sitting from the very beginning. By doing so, you'll avoid adversities and increase confidence for good behavior.
Take Simple Steps
This method focuses on the positive and makes training fun for both you and your new best friend. A calm and neutral tone of voice paired with the timing of rewards for proper behavior both play a huge role when it comes to instilling a specific behavior. Additionally, when teaching more advanced behavioral expectations, many professionals suggest using the sandwiching effect by placing the challenging task between two already mastered skills. By doing so, your dog can begin and end with success, increasing his confidence.
Use Training Tools
The use a front harness, as opposed to a collar, can decrease eye pressure and anxiety while allowing for easier breathing if your puppy pulls on the leash. A front harness also gives your hands more control more control when handling a strong dog. An event marker, often known as a "clicker," makes a distinct sound that will cue a dog to know exactly what behaviors are paired with a specific reward. These types of tools can greatly assist with proper training.
Labradors do have a curious nature but with proper training, their strengths are sure to shine through. They are an intelligent, playful and loving breed that benefit from constructive criticism and patient guidance. Lankas Labs is proud to be one of the leading Pointing Lab Breeders in the state of Kansas.